The cooler temps means it's time to layer up. One of the best was to enjoy the fall temperatures are with jackets. There are so many options to choose from! It took some time for me to pair down my favorites. The end results are three tried and true keepers. These jackets take me from walking the dog to date night. They keep me warm and fashionable, all while helping me maintain a minimalist lifestyle.
The first jacket is the classic driving coat. This is an all around causal coat. I have a neutral color and it goes with everything. The length keeps me warm enough when walk ing the dog or running errands. I like the fact it ties at the waist for instant shaping and style. Add a beautiful scarf and it's perfect for date night.
Or keep it unzipped for a care free feel. Either way, it's a very versatile jacket. It's nice to know I can just grab and go and look very put together.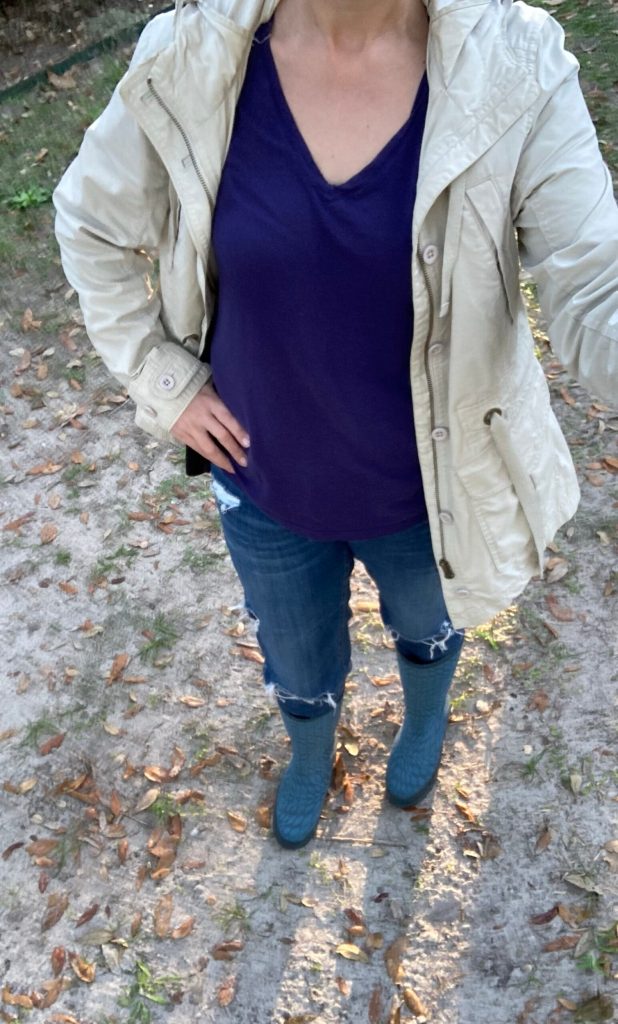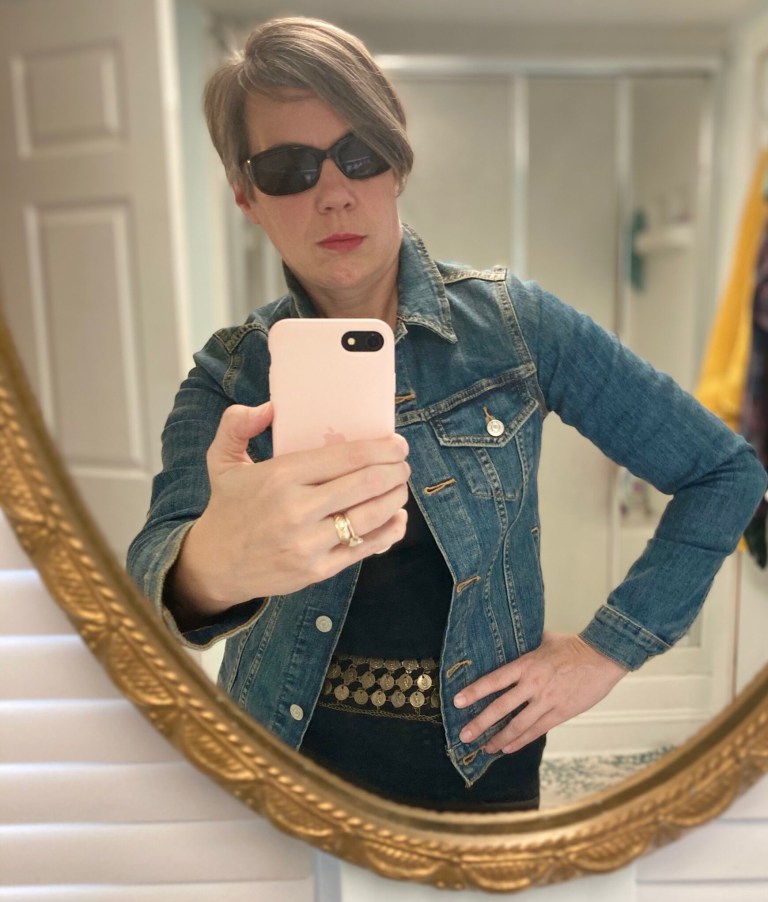 The denim jacket is an another garment that remains as one of my three keepers. Although, as I age, I'm finding the "trendy" details seems out of place on me. I recently updated mine to this darker color without any of the fraying. The styling in the back cliched the purchase, as it helped define my waist. My denim jacket is a sleek, fun feel when I want something edgy to wear.
Finally, I think everyone's closet should have at least one unique jacket that is truly you. For me it's this wool wrap. Every time I wear it. I'm reminded of the country fair I attended with my family at the time of purchase. We had a lot of fun that day. This jacket makes me want to twirl when I wear it, remembering the good times that were had.
These three jackets ARE my fall favorites. They have stood the test of time in terms of style and lasting worth. I look forward to wearing them with confidence and flare.