I did not realize how much I enjoyed shopping for clothes until we had to pinch our pennies. I did not go on shopping sprees. I did not "shop till I drop". If I happened to be out and about and something like a top caught my eye, I would just buy it. Now after a few months of pinching our pennies I really want to go shopping.
I do not know why I wanted to go shopping. Was it just something to do? Or did I really need to replace something worn out? What I eventually realized is that I was just bored with the clothes I have been wearing.
When money is tight and you are pinching your pennies you can find somethings new to wear by reusing what is already in your closet.
My husband and I decided to spend a day in town. I wanted to wear something fun, comfortable and new for walking around downtown. While I was looking at my clothes and thinking "you can't just go buy something new", I came across my swimsuit cover-up.
Who says that you need to spend money on clothing when you are tired of wearing the same old thing?
Just because you are facing financial hardship, it does not mean you can't find something "new" to wear. It means you have to be creative with items you already own. I found that shopping in my closet and repurposing an item I already own helped me feel like was something new.
Below are some fun examples of using my swimsuit cover-up in some creative ways.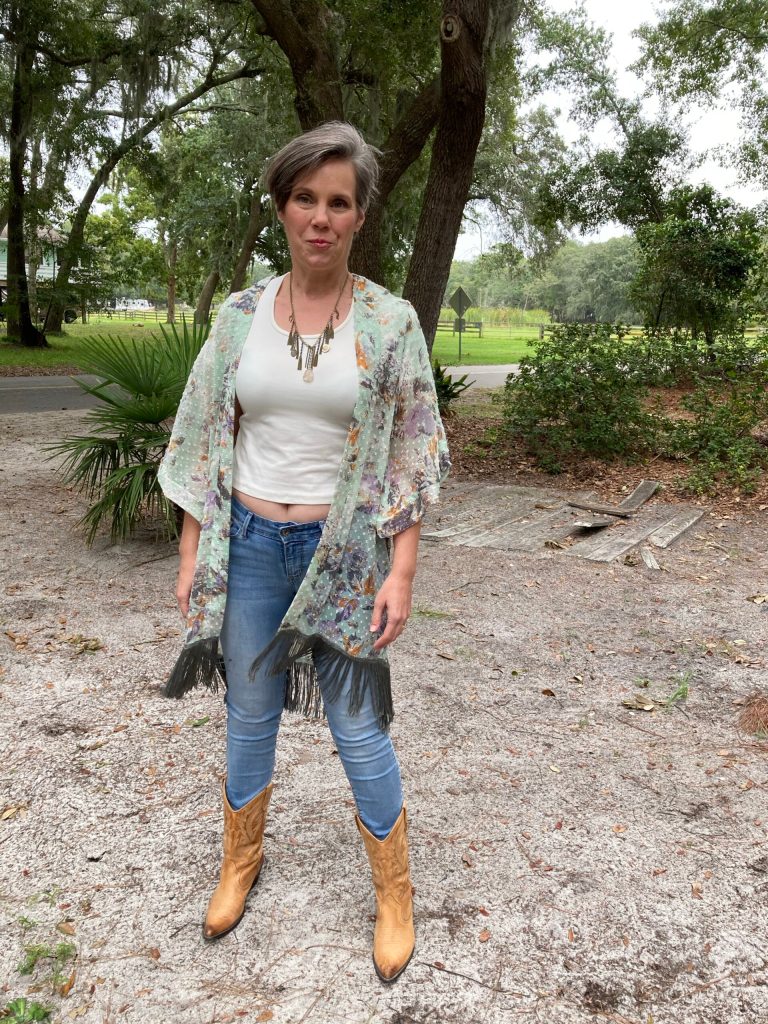 Who knew a swimsuite cover – up could be so versatile!