Hands are the tools with which you grasp your life.
Colleen O'Dell – Remnants of Grace
I noticed my first age spots the other day. At first I thought they were freckles but after a quick goggle search, it was confirmed: I am getting older and it is showing up on my hands. Part of me wants to just keep my hands in my pockets all day. The other part of me knows this is just part of aging.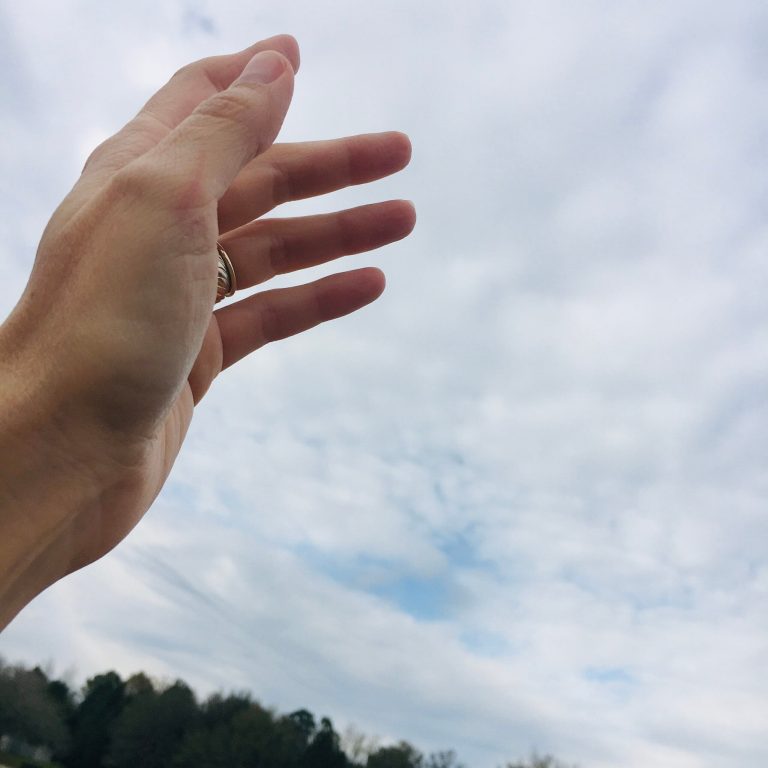 My hands tell the history of my life. They have cradled my children, kneaded bread, been clasped in prayer and covered my mouth in laughter. My hands have been intwined with my husband's as we recited our wedding vows to each other. When we holds hands now, I am amazed to recall all that has been experienced between us.
I vividly recall my grandmother hands when she was teaching me how to knit; milky white, with faint blue veins, a scattering of age spots and very soft. As I watched those beautiful hands demonstrate a split stitch, I noticed, for the fist time, the inward curve of her index fingers. They were just like mind. I hope my hands will turn out just like hers; etched with the history of caring for family and friends.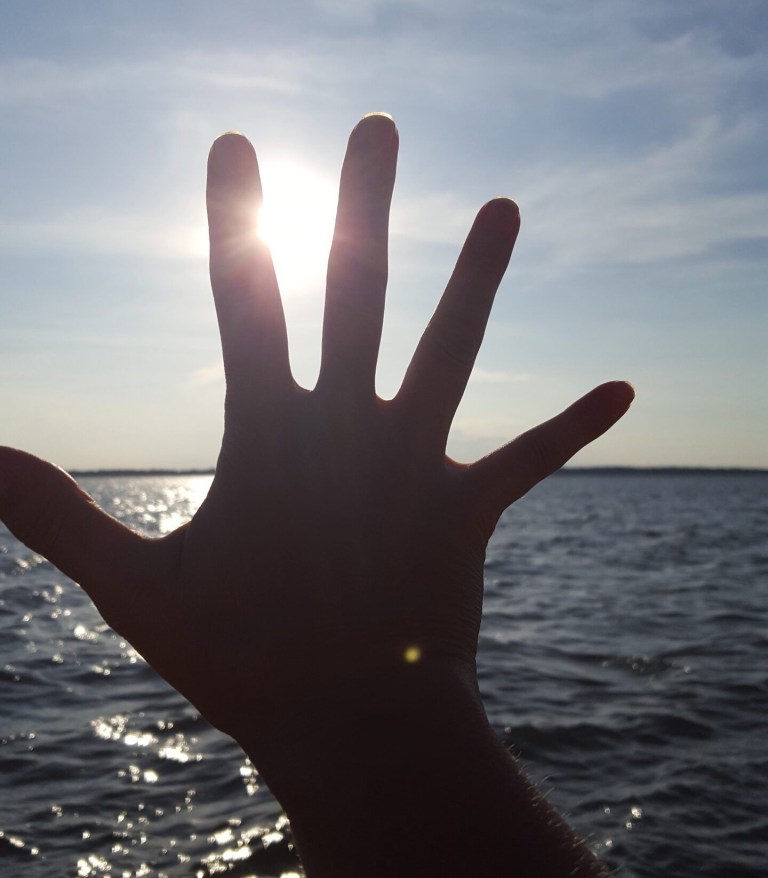 For more information on age spots check out this article at Medical News Today.
I have never really been consistent with any type of hand care regiment. I have decided that now is the time to start. As much as I want to be ok with aging and the effect it is having on my hands, I am struggling with being vain. I do not want to erase all the history that will be written on my hands. I guess I want just a bit more time to enjoy where I am now.
Below is my current hand care routine.
I have replaced my hand lotion with sunscreen. Sun damage is the number one cause of age spots. UV protection is a must but I didn't want to put sunscreen on. By trading my hand lotion for sunscreen, I make sure to take care of my hands. As a bonus, the thicker formula helps with chapped hands during the colder weather.
Give myself a home manicures as needed. Cuticles softened, nails shaped and hands massaged. This pampering helps my hands look and feel amazing. And when you feel amazing, there is a mindset of youthfulness.
I have also been trying home remedies that help fade age spots. Rubbing lemon juice is supposed to help.
I have started applying nail polish in the form of nail strips. There is nothing like a pop of color to drew you eyes away from your skin. These nail strips are so easy to apply! There is no mess or smell like with regular polish.