We received an invite to a neighborhood dinner. I accepted the invitation the day before my husband was laid off due to COVID-19 related company reorganization. I would not have accepted the invitation had I known about the unexpected change in employment beforehand. I am not comfortable with the situation we find ourselves in. I did not want to undermine the occasion since the concerns that come with unemployment are heavy in our minds right now. It was with hesitation that we attended the dinner.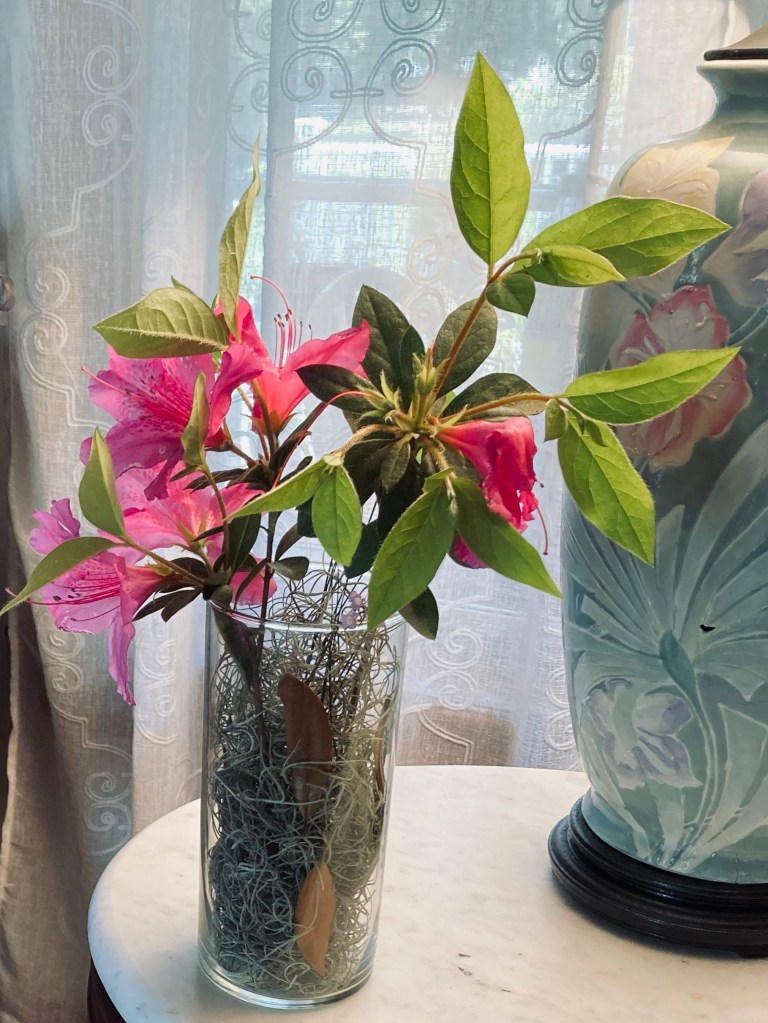 I walked in feeling exposed. A simple gesture of flowers and leaves clipped from our yard was what I created to bring. I am not very comfortable with who I am and struggle with social settings. I anticipated, even more, worrying reactions once my husband's layoff was discovered.
One of the first things we did when my husband got the news of his layoff was to agree not to spend money on things that were not essential. As much as the hostess said not to bring anything, I did not want to show up empty-handed. Store brought flowers were out of the question. I still felt the need to "prove" that I provided something that earned me the right to be there. Now, without the funds to make the show-stopping dessert or buying a nice hostess gift, I felt even more unease. There is something about arriving with something in hand. It becomes a shield for me, deflecting the attention off of me and on to what I brought.
My simple offering was sincerely received. I did not walk in with a stunning centerpiece to hide me. I arrived with a willingness to be vulnerable. As news of my husband's unemployment became known. Words of concern, job leads, and support were offered. The conversation moved on to more pleasant things, like our pets, the flowers in bloom, and how our delicious dinner was. It was an enjoyable afternoon.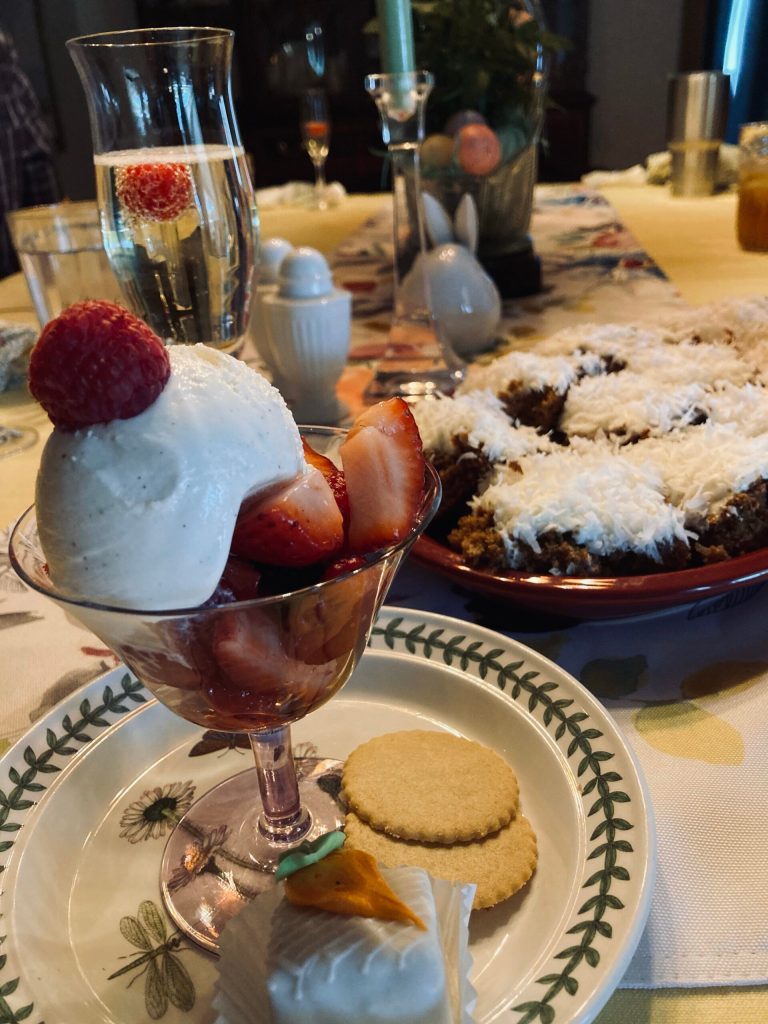 That afternoon I stood up from the table full. Full of good food, good community, and good friendship. I realized that I was invited not for what I bring, but for who I am.