It was a lazy Wednesday morning. I recall lingering a bit longer sipping my coffee. I finally pulled myself away to take my shower. I was drying my hair when my husband sent me a text -"I've been fired."
My first thought was, I am glad I got my chores done and my shower in before this.
It was a Wednesday at 9:04 when I read the text message from my husband saying he was no longer employed. At first, I thought it was a joke. Then I saw his face: He joined the masses of those laid off due to COVID-19 company reorganization. He closed his office door, obviously done working for the day. It was 9:06 when it hits us- he will not be working until he finds another job.
I had no idea how to react. At first, I just wanted to ask a billion questions. Would my husband even have any answers yet? I was glad my husband's cell phone chimed, bringing a much-needed diversion from our racing throughs. I watched as my husband took phone calls from former co-workers checking in, offering support, and a few even shared they got the same unexpected news. That phrase "laid off due to Covid-19 reorganization" echoed through the phone.
It was then a painting my daughter created for him years ago, caught my eye. I now knew how to react. With a 1 Corinthians 13 kind of love.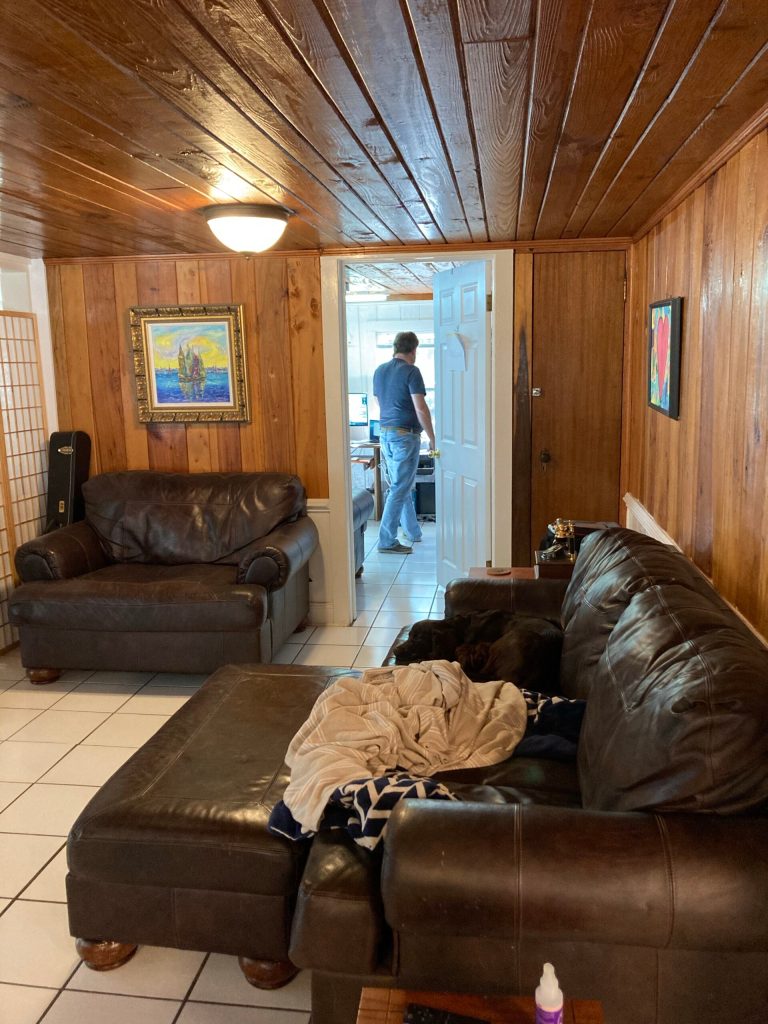 Love is patient, love is kind. It does not envy, it does not boast, it is not proud. It is not rude, it is not self-seeking, it is not easily angered, it keeps no record of wrongs. Love does not delight in evil but rejoices with the truth. It always protects, always trust, also hopes, always persevers.

1 Corinthains 13: 4-7
That first week of being laid off was a hard one. Thankfully, we used our past experiences of overcoming hardship to help us. There are two things we have to put into place when our family is facing trouble.
First, you Prepare. We had to have a plan. My husband had seen his former co-workers go through this exact thing and knew it could be a while before he finds another job. With pen and paper in hand, we made a list. Who needs socks? How is Mary's food? Did our passport expire? What household projects can wait? We listed everything that came to mind and was going to require us to spend money. We also know that plans change! The day before our plans did not include not having a paycheck. Our plan will almost certainly change many times. But with a plan, we know what we can do today.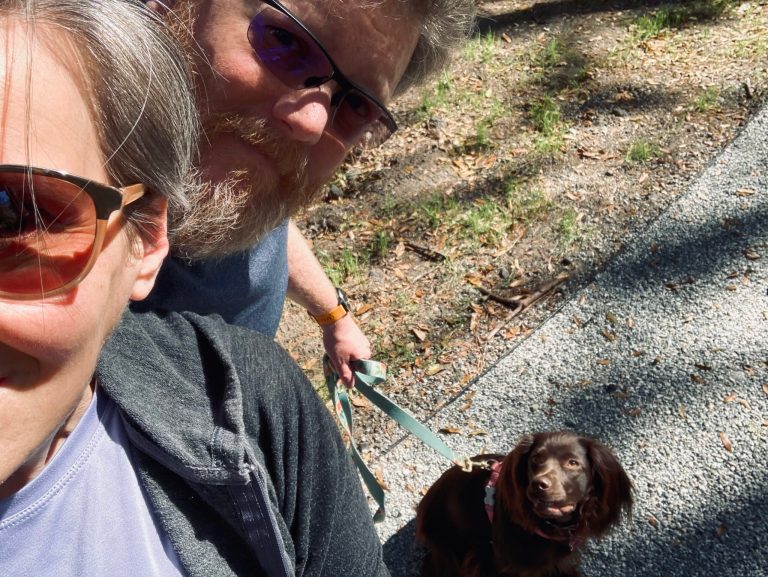 Second, you MOVE. We have learned you have to keep moving forward with what you can do today. It is easy for us to wallow. It seems that when one of us is "down", the other is "up." With extra time on our hands, we knew we needed to keep busy and to keep our spirits up. But only focusing on household chores would be defeating. We understand that some distractions need to be fun. We now have extra time to play with the puppy, work on the sailboat, and clean out the storage unit. Working our plan we can keep moving forward and find a blessing in the middle of a frightening place.